Microschools are called "micro" because they're small, enrolling fewer than 120 students. Students are part of a mixed-age class rather than split into different grades.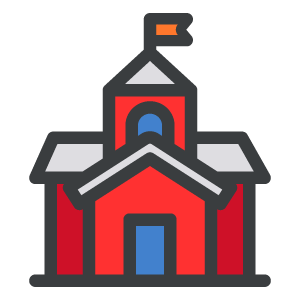 While microschools are technically private schools, our goal at Microschool Revolution is to make better education affordable. We aim to keep tuition under $5,000 a year.
Adults at microschools aren't formal "teachers" who stand up in front of the students and talk. Instead, they're more like coaches, and they use the following methods to guide students to a better education.
Personalized Education
The greatest benefit of a small, efficient private school is that education can be tailored to each child's specific needs. Free of bureaucracy, standardized tests, and other federal mandates, families are able to choose a microschool that best fits their goals and objectives. And with a fixed-learning/variable-time approach, coaches are able to nurture children individually, each at their own paced.
Project-based Learning
Meaningful, interactive assignments that engage students are a crucial aspect of the microschool model. Applying the skills learned in school is instrumental for children to adopt and retain them long-term. Additionally, project-based learning teaches creativity, teamwork, problem solving, and other skills that will allow students to compete in a high-tech world.
eLearning Technology
Mastery-based knowledge is a critical aspect of a child's education. Math, spelling, grammar, and other rule-oriented disciplines require repetitive drilling and large amounts of practice to master. What used to be taught by human instructors is best left to powerful technology that offers instant feedback and as much repetition as a student requires for advancement. Delegating this to technology offers huge efficiencies to the microschool model.
Socratic Dialogues
This time-tested method is employed on a regular basis to engage students in inquisitive conversation. Guided by a facilitator, an open question is put to the group, and participants are free to discuss, debate, and expound. Through directed, purposeful conversation, children learn reason, critical thinking, and objectivity, as well as the soft skills that make up basic interpersonal communication.